You cannot select more than 25 topics
Topics must start with a letter or number, can include dashes ('-') and can be up to 35 characters long.
README.md
Hack explo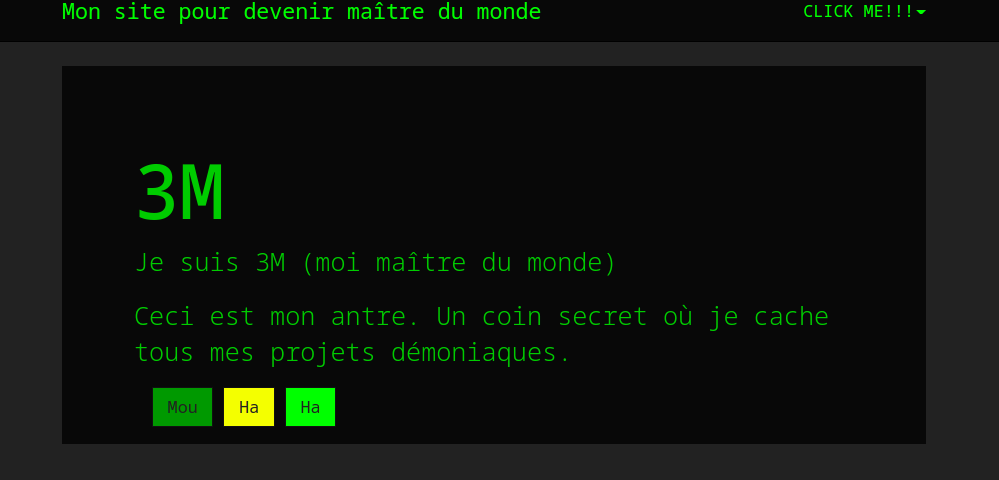 Recette pour déployer une machine attaquable par les élèves.
Elle s'attaque en explorant d'abord le code HTML et CSS pour trouver un login et mot de passe. Puis en explorant les fichiers pour arriver à se connecter en root.
Il n'y a pas de techniques particulières à connaître en hacking. La machine se casse en faisant juste de l'exploration.
Mise en place avec vagrant
Lancement de la VM depuis un serveur ou son ordinateur perso branché sur le réseau.
vagrant up

La provision de la VM se termine par un ip addr pour récupérer l'IP de la machine. Il reste plus qu'à la transmettre aux élèves.
Sur une machine dédiée (testée avec une Debian)
On installe git
apt update && apt install git

On clone le dépot
git clone https://git.opytex.org/lafrite/Hack_explo

On rentre dedans
cd Hack_explo

On lance le script bootstrap.sh
chmod +x bootstrap.sh
./bootstrap.sh

Intérêts pédagogiques
Rapide retour sur le HTML et CSS
Connections à une machine avec ssh
Utilisation des commandes shell pour se déplacer, lister et ouvrir des fichiers
Fichiers cachés et droits sur les fichiers
Sensibilisation autour des mots de passes
Initiation à la sécurité et au pentest